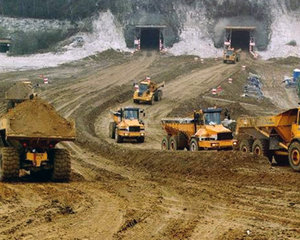 From ancient times, ore extraction has involved extensive underground excavation of tunnels, shafts, galleries and caverns, by different mining methods that have evolved in time, along with the technology of excavation and support.
In underground mines, a number of openings are necessary for different purposes: main shaft, level drives, cross cuts, ore haulages, ventilation shafts, airways…All these constitute the mine access and service openings, and normally their active life is comparable or even longer than the mining life of the orebody.
Some other openings, like service and operating openings, are directly associated with ore recovery, are developed in the orebody and their active life is limited to the duration of the mining activity. Another type of excavation is the ore source, which could be a stope which adapts its form to the contour of the ore body.
According to the geomechanical characteristics of the rock, different mining techniques are applied. Other factors like the size, shape and geometric disposition of the ore body and geotechnical environment will also play a fundamental role in choosing the right mining method.
Nowadays, underground mining is still very active in countries like South Africa, Australia, Canada and South America. In South Africa, it is possible to find some of the deepest mines in the world, reaching depths of almost 4'000 meters below the surface.
More info: